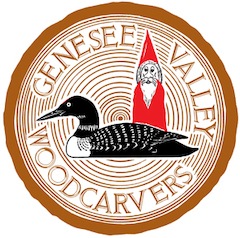 NEXT MEETING: January 24th, 40&8 Club, 933 University Avenue, Rochester, NY, Doors open at 6 p.m. Winter classes continue! If you're not taking a class, please join us and work on your own project.

Guidelines: The club is following Monroe County Health recommendations. All attendees are required to wear a mask while inside the club.

Thank you for your understanding and cooperation.

Follow us on Facebook - search for Genesee Valley Woodcarvers club page